Is it Time for a New Mattress? 
98 Flooring and Mattress
When you are not sleeping well, your mattress might not be the first thing you think could be causing restless nights. Yet, your mattress could very well be the culprit of all that tossing and turning. And we all know; we need our rest. Think of all the hours you spend in bed. Having a good, comfortable mattress is important. Is it time for a new mattress? There are many reasons why a mattress might need to be replaced. Here are a few ways to tell if your mattress is worn out and it might be time to invest in a new mattress: 
You wake up with aches and pains.
An old mattress might not give you the support you need, which can wreak havoc on your body. Areas like your neck, hips, lower back, and shoulders will start to ache from the lack of support while you sleep. When you look at your mattress after you wake up, do you see the physical outline of your body? A bed with excellent support will bounce back to its natural state.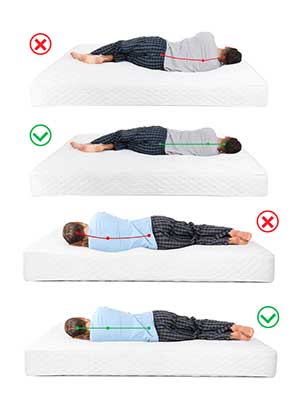 Is your mattress sagging?
One of the most obvious signs that it is time for a new mattress is when it sags. Sagging occurs when the coils in the mattress begin to weaken or if it is a memory foam mattress, the sagging means it is losing its shape. Once again, if you notice a body impression in the mattress when you get out of bed, this could signify the mattress is sagging.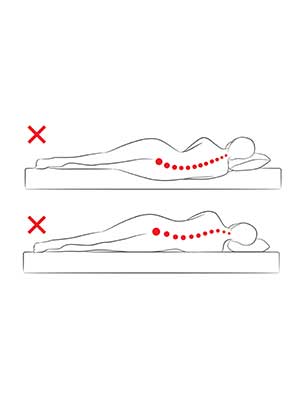 Your mattress is noisy.
If you have a mattress with coils, you might hear screeching or squeaking metal sounds. The noise could mean that you either need to tighten the bolts on the mattress or the coils are starting to age. If your mattress is older, then the coils are old too. This is a sure sign that you need a new mattress. If you do not know how old your mattress is, you can check on the bottom of the tag. The month and year it was approved should be on the label.
Your mattress is over ten years old.
A rumor was going around a few years ago, some say due to a tweet posted by George Takei, that a mattress will double in size after ten years due to dust mites and their detritus. Now, remember this was just a rumor, but it is true that if your mattress is at least ten years old, you should consider replacing it. According to Consumer Reports, a mattress taken well care of should last at least a decade. However, if you are over 40, your body tolerates less pressure which means you might need a new mattress sooner than ten years.
These are just a few reasons it could be time to replace your mattress. If you are ready to invest in a new one, at 98 Flooring and Mattress Outlet, we guarantee we have the mattress for you at a price that will make you happy. We sell an assortment of luxurious mattresses at liquidation prices. If you are ready for a good night's rest, visit us at one of our two convenient locations. You can find us in Miramar Beach at 9501 Emerald Coast Pkwy or in Panama City Beach at 19605 Panama City Beach Pkwy.
98 Flooring and Mattress, 98 Mattress, best mattress, best mattress pricing, best mattress pricing near me, Best mattress pricing Panama City Beach, best mattress pricing Sandestin, best mattress specials, new mattress sales, new mattress specials, Panama City Beach Flooring and Mattress, Sandestin Flooring and Mattress